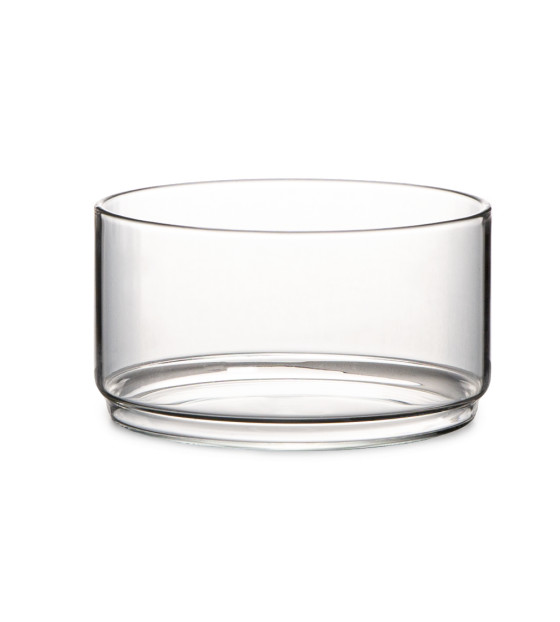  
STACKABLE GLASS BENTO 35 CL
New transparent bento lunch box made of borosilicate glass (suitable for oven and microwave).
Reusable.
The glass bowls (2 sizes available, 35 and 55 cl) can be stacked on top of each other, along with the bamboo lid, to create a reusable set adaptated to your offer.
To be combined with a bamboo lid with rubber seal, practical and stylish.
Ø110 X H50 MM
Borosilicate glass
Oven 300°C
Microwave
Data sheet
PlanetScore ©

A

Packing

18