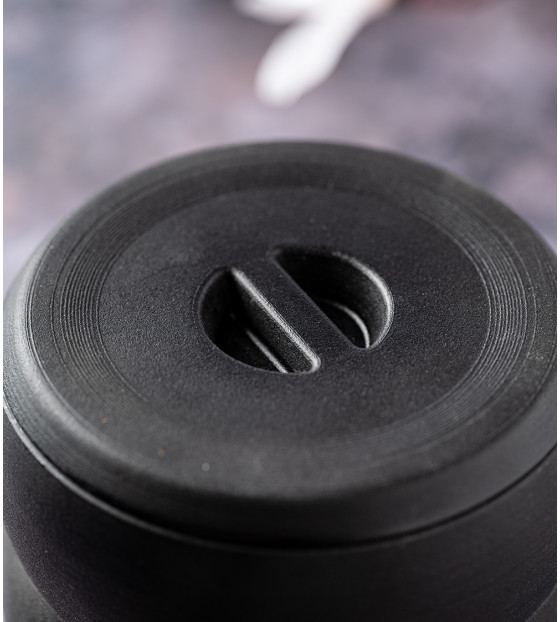  
IOTA BLACK PP LID
SPECIAL JURY AWARD FOR PACKAGING
A new tableware concept that combines elegance, practicality and reusability.
With its rounded shapes and matt black brushed effect, IOTA Reuse can be used both as a modern, refined tableware and as a take-away solution.
The lid is screwed onto each bowl, allowing a wide range of uses.
The bowl is sold separately (BOI60N).
The bowls are microwave safe and stackable.
Made in   Europe
Ø150 X H20 MM
PP
Microwavable
Data sheet
PlanetScore ©

B

Packing

50