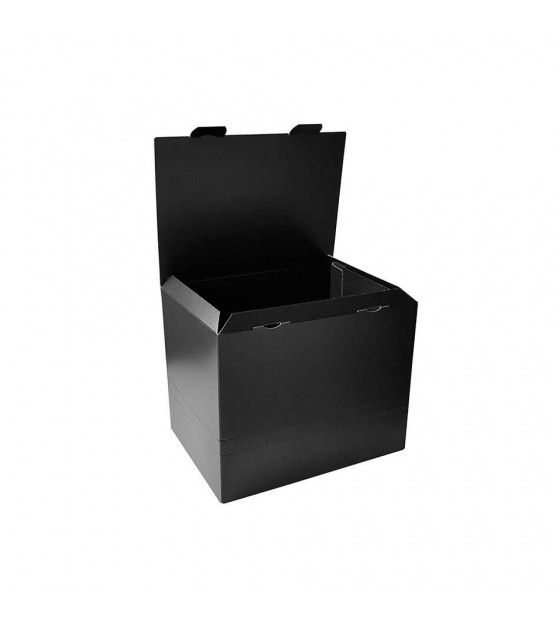  
ESSENTIEL MEAL BOX 4 PEOPLE
The Essential set for 4 people is minimalist and does not require any over-packaging or lids on the plates.
The 3 or 4 kraft dividers are placed between the layers of dishes and can be used as placemats. The handles make it easy to insert and remove. 
The box has an all-round tear strip to allow better access to your dishes and to reduce the volume when recycling after use. Quickly shaped thanks to the automatic bottom, with the box lid attached. Delivered flat. 
Available as a 4 person meal plan with wooden or kraft cardboard tableware.
Presented with Madera French poplar tableware sold separately.
Valorisation
&nbsp: Recyclable
Size: 250x185xh200 mm
Material: Cardboard
Colour: Black
Pasteurization (70 to 85°C) : No
Micro-waves : No
Oven (220°C) : No
Freezing (-18°C) : No
Freezing (-35°C) : No
Recyclable : Yes
Available for 1 person CEF1 or 2 persons CEF2.
Separator with handle sold separately
Available with Madera AMD175 and AMD120 plates.
Data sheet
PlanetScore ©

A

Packing

100

Material

Carton / Papier

Valorisation

Recyclable