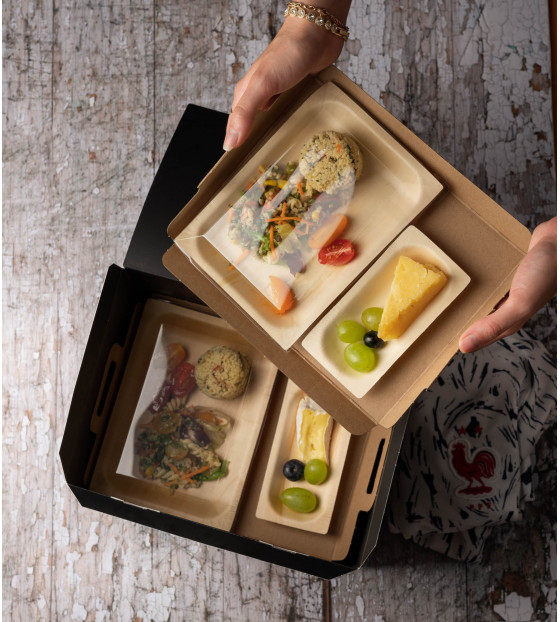  
CUBIK WOOD PLATE
Eco-designed and environmentally friendly wooden plate.
Oven and microwave safe.
Biodegradable.
Plate proposed in the "Meal Formula": It Bag box for 1 person.
Valorisation
&nbsp: Biodégradable
Size : 180x130xh15 mm
Unit weight : 9.6g
Material : Wood
Min temperature : -20°C
Max Temperature : 200°C
Pasteurization (70 to 85°C) : No
Micro-waves : Yes
Oven (220°C) : Yes
Freezing (-18°C) : Yes
Freezing (-35°C) : No
Biodegradable : Yes
A transparent LID is sold separately ACC18
Also sold in KITBA, KITBB, KITBC dish kits.
And dish kits without lid KITBASC, KITBBSC, KITBCSC.
Data sheet
PlanetScore ©

B

Packing

100

Material

Bois

Valorisation

Biodégradable