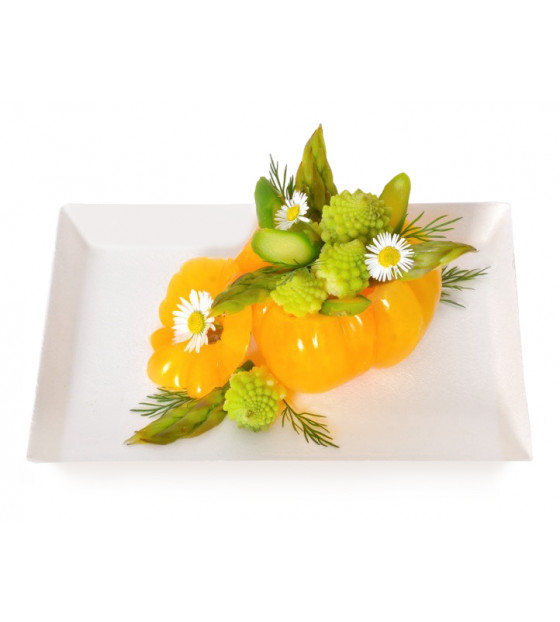  
CUBIK BAGASSE PLATE
Cubik Fibra bagasse white rectangular plate.
Oven and microwave safe.
Biodegradable.
Available in 100x100, 130x130 and 130x65 mm.
Valorisation
&nbsp: Biodégradable
Material: Cane fibre
Dimension : 180x130xh15 mm
Unit weight: 17g
Colour : White
Min temperature : -20°C
Max temperature : 200°C
Pasteurization (70 to 85°C) : No
Micro-waves : Yes
Oven (220°C) : Yes
Freezing (-18°C) : Yes
Freezing (-35°C) : No
Biodegradable : Yes
LID sold separately.
Available as a crockery kit : KITFA, KITFB, KITFC .
Or as a dish kit without lid: KITFASC, KITFBSC, KITFCSC.
Data sheet
PlanetScore ©

B

Packing

100

Material

Bagasse

Valorisation

Biodégradable