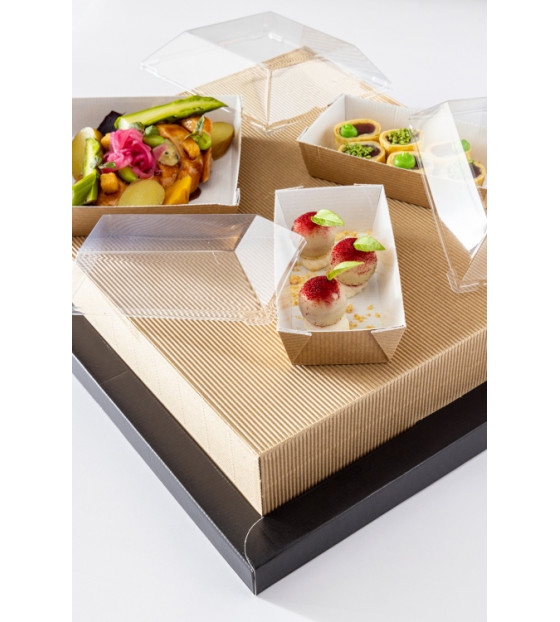  
CUBIK KRAFT PLATE
Cardboard trays with a PET coating to make them watertight.
Suitable for oven and microwave.
Available in the "Meal Packages" in the YFO4, YFO5 or YFO6 Essential box for 1, 2 or 4 people.
Also available in KITNA crockery kit for the SBN4 tray.
Valorisation
&nbsp: Recyclable
Made in France
Material: Cardboard/PET
Dimension : 65x130xh30 mm
Unit weight : 6 g
Min temperature : -18°C
Max temperature: 180°C
Pasteurization (70 to 85°C) : No
Micro-waves : Yes
Oven (220°C) : Yes
Freezing (-18°C) : Yes
Freezing (-35°C) : No
Recyclable : Yes
LID sold separately.
Available in KITNA crockery kit
Data sheet
PlanetScore ©

A

Packing

200

Material

Carton / Papier

Valorisation

Recyclable