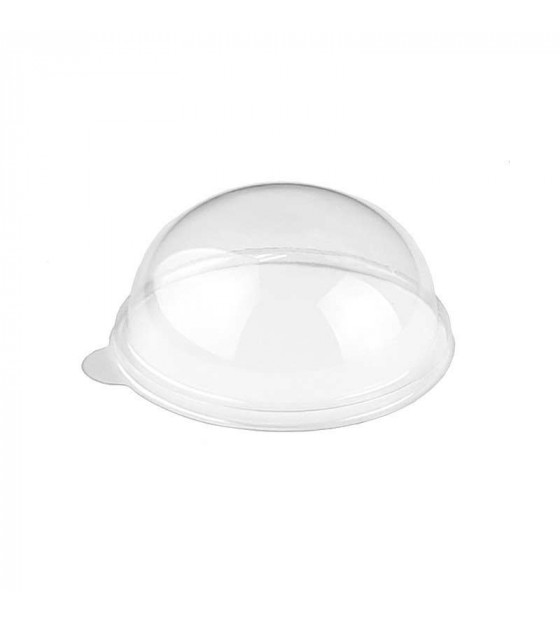  
RPET DOME
Curved lid made of RPET, recycled and recyclable, for the Bodeglass BDG22 PS cup and the Bodeglass Silver BDGS30 cardboard cup.
- With the BDG22, it must be attached to the flat lid to be added CBD80. This allows you to separate different flavours and textures and create a stunning visual. 
- With the BDGS30, the domed transparent lid (used alone) highlights the silver interior of the bowl. This allows your food to expand while remaining protected.
Valorisation
&nbsp: Recyclable
Material: rPET
- Min temperature: -20°C
- Max temperature: 70°C
- Pasteurization (70 to 85°C) : No
- Micro-waves : No
- Oven (220°C) : No
- Freezing (-18°C) : Yes
- Freezing (-35°C) : No
Dimension : ∅80 h35 mm
Unit weight : 2g
Colour : Crystal
Net weight : 0.6 Kg
Lid for : 
BDG22
BDGS30
Data sheet
PlanetScore ©

B

Packing

300

Material

RPET

Valorisation

Recyclable