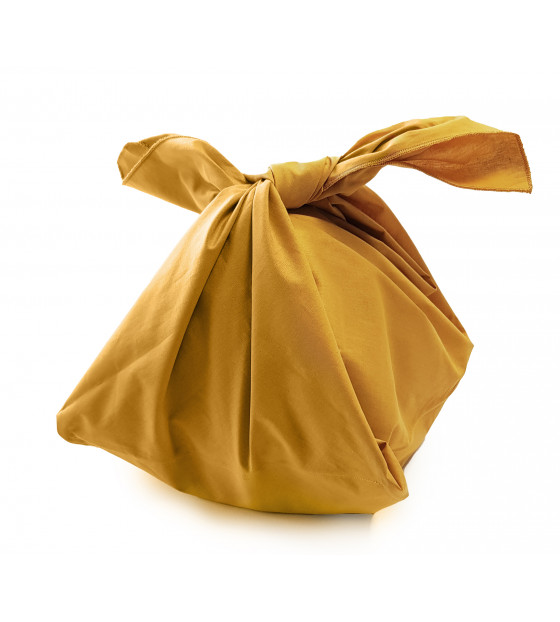  
TURMERIC COTTON BALUBAG 90 x 90
A contemporary version of the baluchon, the Balubag is washable and reusable. This square of fabric to be tied allows the transport of stacked containers, then 2 knots are enough! Consignable, the Balubag is eco-responsible.
The Balubag has an inside pocket, suitable for storing plates, cutlery, napkins, message cards or menus.
Unfolded, it can be used as a place mat or picnic tablecloth... The Balubag is a fun 3-in-1.
The balubag also has a choice of 2 colours and 2 sizes to suit all your needs!
100% cotton, bourdon stitch finish, machine washable (40°C). Delivered flat.
To be used with or without deposit.
Valorisation
&nbsp: Reusable
100% cotton canvas - 125g/m² - OEKO-TEX
Size L : 90 x 90 cm
Inside central pocket 29 x 29 cm
Unit weight: 105g
Colour : turmeric
For 2 to 3 people / starter, main course, dessert / aperitif / snack to share
Finished with bourdon stitch
Data sheet
PlanetScore ©

B

Packing

25

Valorisation

Reusable