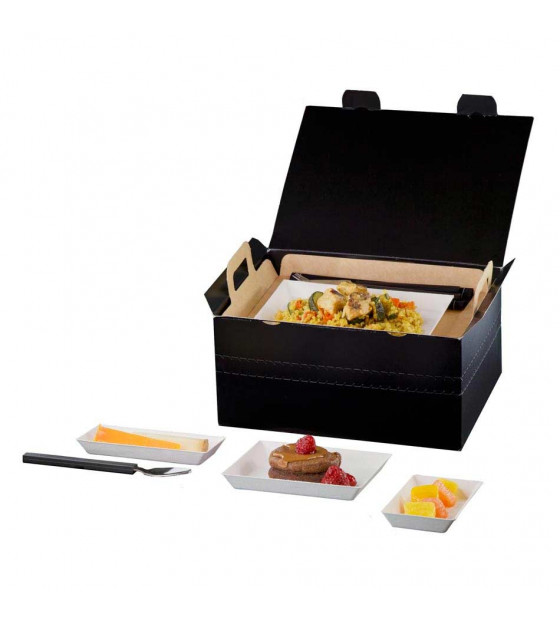  
ESSENTIAL BAGASSE KIT
Individual meal plan in the Essential box made of black cardboard (inside and outside), with 1 kraft cardboard divider and 4 plates and trays made of bagasse. 
The divider tray can be used as a place mat.
The bagasse dishes are oven and microwave safe.
Suitable for direct food contact and biodegradable.
SHIPPING COSTS INCLUDED
Price per unit = € 3.15
Carton = 100 pieces
1 Essential box in kraft cardboard 250x185xh120 mm CEF2
1 kraft cardboard separating tray 230x180 mm CEF
1 Cubik bagasse plate 180x130x15 mm, with RPET lid 
1 Cubik bagasse plate 130x130x15 mm, with RPET lid 
1 Cubik bagasse tray 130x65x15 mm, with RPET lid 
Data sheet
PlanetScore ©

A

Packing

100