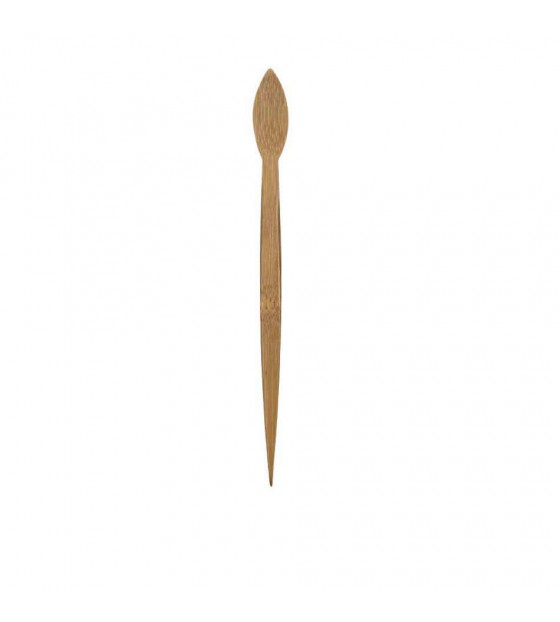  
BAMBOO COCKTAIL SPOON
Elegant and practical cocktail spoon, thin and long.
The tip is sharp enough to be used as a stick and, for example, to easily pick up fruit from the bottom of taller containers.
Ideal for use with Tumbler Clarity glasses (TMC34), Labo tubes (LAB6F) or Conik cups (VF11C).
Reusable and biodegradable.
Valorisation
&nbsp: Biodégradable
Material: Bamboo
Dimension : 185 mm
Unit weight: 3.9g
Min temperature : -18°C
Max temperature : 70°C
Pasteurization (70 to 85°C) : No
Micro-waves : No
Oven (220°C) : No
Freezing (-18°C) : Yes
Freezing (-35°C) : No
Biodegradable : Yes
Data sheet
PlanetScore ©

C

Packing

100

Material

Bambou

Valorisation

Biodégradable