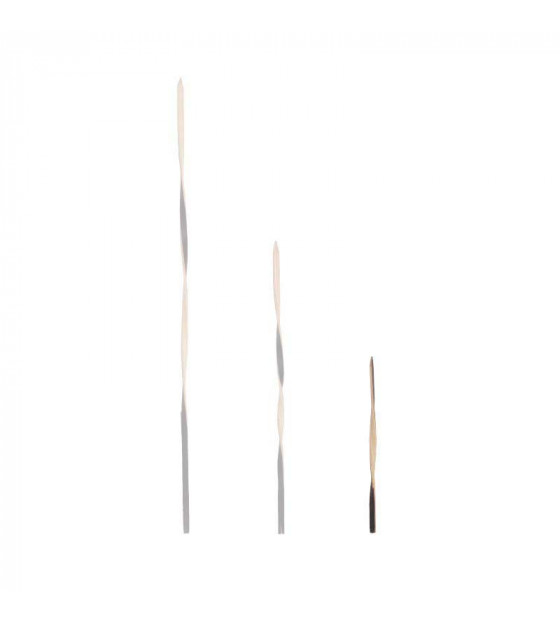  
BLACK TWISTED STICK 7 CM
Straight twisted stick.
Ideal for use as a mini skewer or to skewer cocktail appetizers, olives, cherries, citrus fruits, etc.
Biodegradable.
Available in 120 and 180 mm.
Material: Bamboo
Dimension : 70 mm
Unit weight: 0.2g
Colour : Black
Min temperature : -18°C
Max temperature : 70°C
Pasteurization (70 to 85°C) : No
Micro-waves : No
Oven (220°C) : No
Freezing (-18°C) : Yes
Freezing (-35°C) : No
Biodegradable : Yes
Cardboard or wooden display PB54S PB43S .
Data sheet
PlanetScore ©

C

Packing

2000