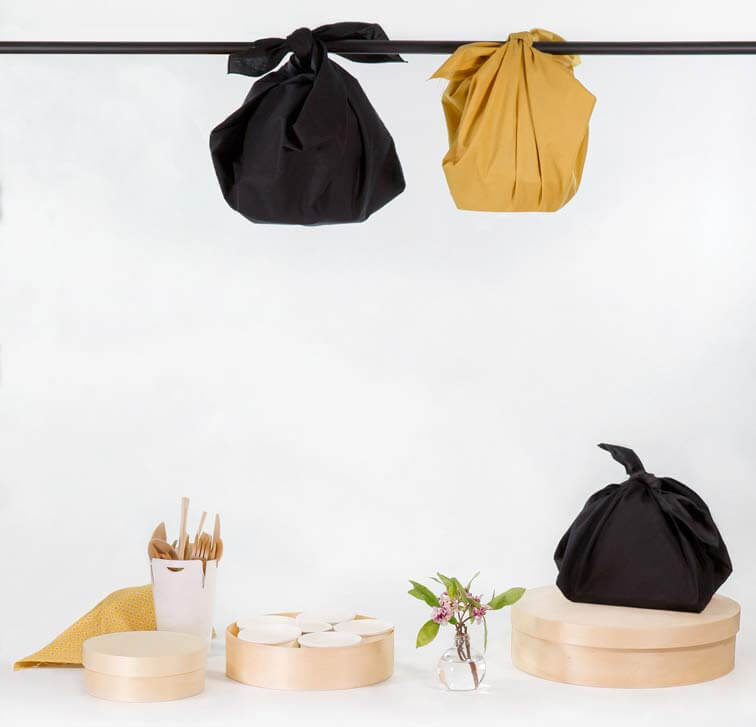 A SUSTAINABLE AND CREATIVE BUNDLE THAT WILL TURN EVERY TAKEAWAY MEAL INTO A CELEBRATION!
Traditionally used in rural life, the history of the bundle is enshrined in our collective culture and brings back fond memories of childhood.
Comatec has reinvented this great classic, giving it a contemporary feel while respecting the authenticity of this nomadic product.
The clever Balubag contains a pocket that holds plates, cutlery, message card or menu. It can be tied in several ways, giving a unique style to your meals.
Created and manufactured in France,it promotes local craftsmanship. It is easy to clean and provides a customised feel and creativity.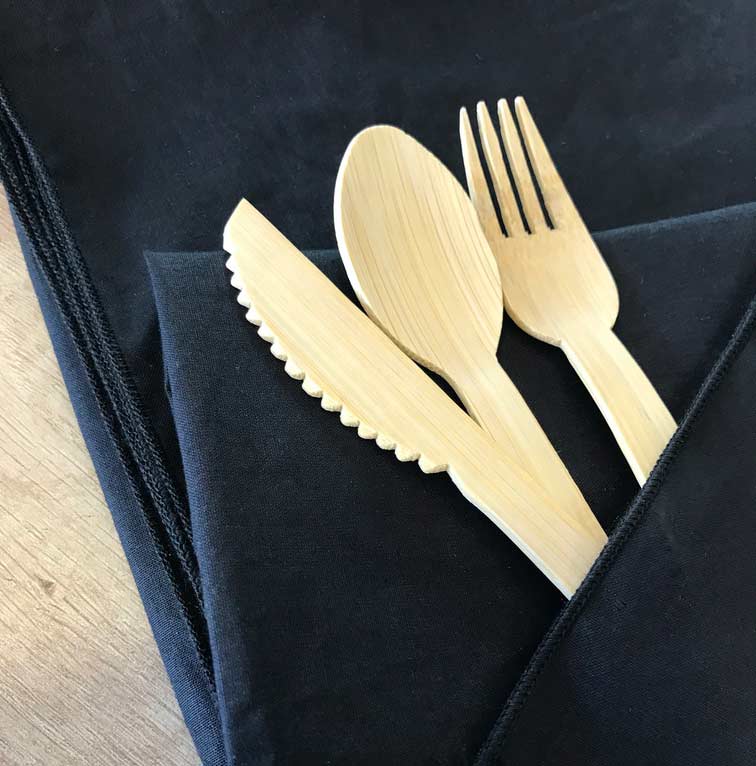 INSPIRING AND INFINITELY REUSABLE
Robust and durable cotton packaging for an eco-friendly solution. Its carbon footprint is very low with a Planetscore© rating of: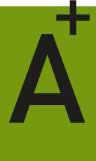 Every day you will love it and your customers will appreciate the various ways in which it can be reused.
Once opened the Balubag can be transformed into a table runner, small, improvised picnic blanket or eco-friendly carrier bag. It slips easily into a bicycle basket or shopping bag.
2 SIZES AVAILABLE AND MINIMAL STORAGE
Suitable for takeaways and deliveries, it opens like a gift! Designed for the food industry, the Balubag stands out for its sophistication, creating a surprise to be unwrapped.
2 sizes are available for 1- to 2-person menus or an aperitif to share, travel cake, etc. Delivered flat in a small package, the Balubag will be one of the most discreet in your stock and one of the most attractive to deliver.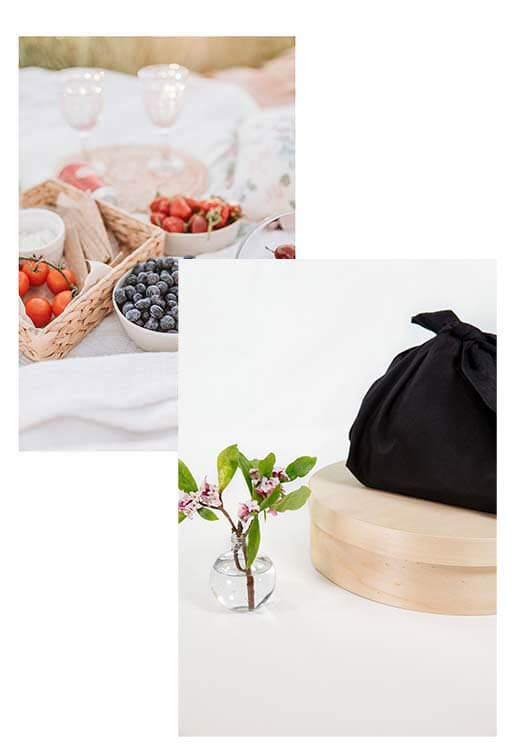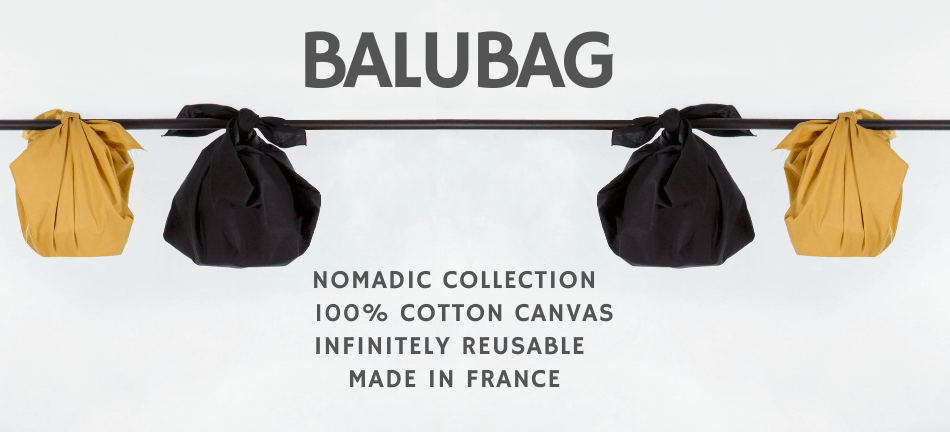 EASTER CAPSULE COLLECTION - limited edition
The Balubag combines all the added values of intelligent, useful and fun packaging. Chef Pierre Augé of the Restaurant le Petit Pierre has a passion for presenting his takeaway crêpes and their assorted sweet fillings.
This collection will surprise and delight your customers at Easter.
TECHNICAL INFORMATION:
100% cotton canvas manufactured in France – 125 g / m² – OEKO-TEX
200 pièces de chaque en édition limitée
TAILLE M (75x75 cm)
with a 24 x 24 cm internal centre pocket
PLANETSCORE © : A+
finished with overcast stitching
1 person or 2 dishes
Available color: BLACK
Pack of 25
Unit price: 5,00 €
Unit sale possible
TAILLE L (90x90 cm)
with a 29 x 29 cm internal centre pocket
PLANETSCORE © : A+
finished with overcast stitching
2 to 3 person or starter, main, dessert, aperitif and snack to share
Available color: BLACK
Pack of 25
Unit price: 6,00 €
Unit sale possible
CLEANING INSTRUCTIONS