Award for our Balubag
Balubag by COMATEC rewarded with a Sirha Green Award 2022!
Made from responsibly-sourced cotton, COMATEC revamps the traditional linen bundle with Balubag.
Perfect for take-away meals, you'll find an inner pocket inside the cloth to place all your accessories; cutlery, napkins, menu. Available in two sizes, its large dimensions will allow you to offer a full course meal to your clients.
By folding the cloth according to your fashion, Balubag will reveal different styles. When opened, it can change into a small tablecloth for on-the-go meals, or a table runner.
100% cotton and finished by hand with a satin stitch, Balubag will elegantly transform any meal.
The recent award Sirha Green rewards Balubag for its originality and sustainability, indeed its completely reusable (can be put in the washing machine, up to 40°c)
Balubag exists in two sizes and two colours: Black and Turmeric
PlanetScore rating = B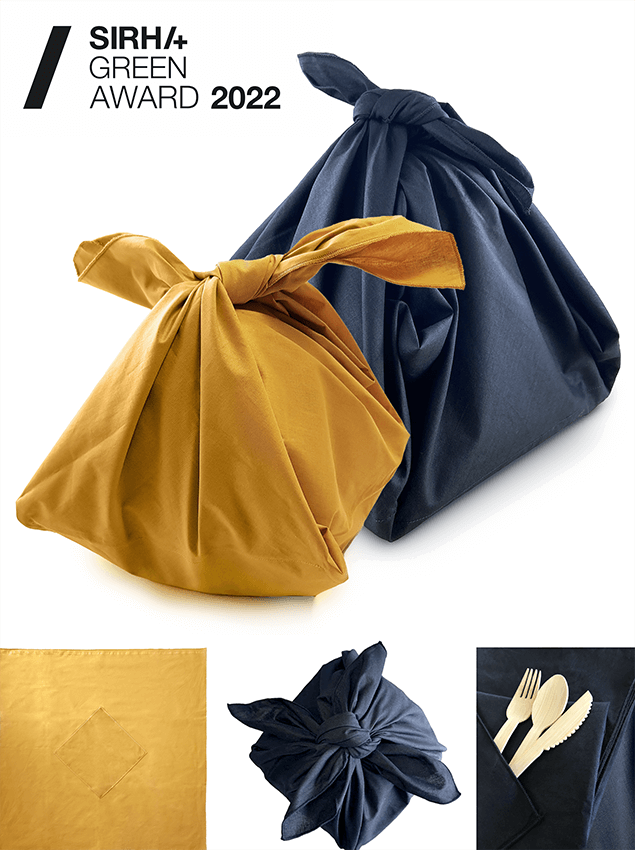 In Same Category
Related by Tags
Comments
Leave your comment