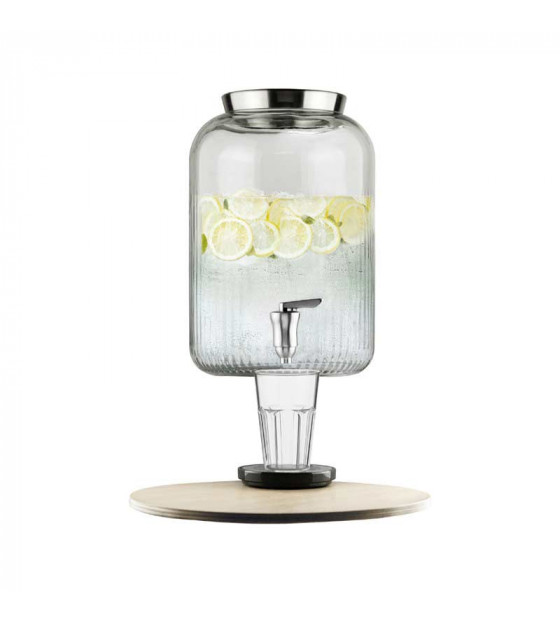  
GLASS BEVERAGE DISPENSER + STAINLESS STEEL TAP & LID
Large 7 litre glass beverage fountain with stainless steel lid and spigot.
The tap can be removed for easy cleaning. 
A drip stop (stainless steel and black melamine), to be placed under the tap, is sold separately.
Reusable.
Valorisation
&nbsp: Inusable
Material: Glass / stainless steel
Min temperature: -30°C
Max temperature: 110°C
Pasteurization (70 to 85°C) : Yes
Micro-waves : Yes
Oven (220°C) : Yes
Freezing (-18°C) : Yes
Freezing (-35°C) : No
Dimension : ∅200 h305 mm
Unit weight : 2.5kg
Capacity : 7 L
Net weight : 2.5 Kg
STOP DROPS sold separately.
Data sheet
PlanetScore ©

A

Packing

1

Material

Verre / Céramique

Valorisation

Inusable