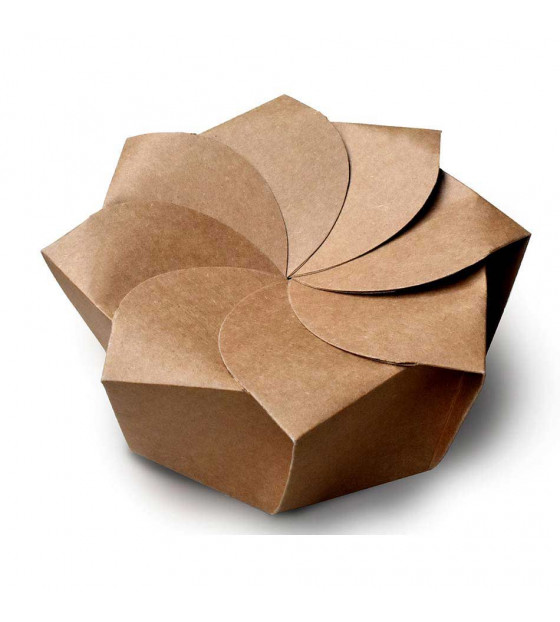  
KRAFT BLOOM MAGNOLIA 33 CL
Folding boxes created by Michealle designer Renee Lee. A range inspired by flowers and origami, a folding technique that comes from Japan.
Comatec has selected two lines to enhance your creations: what will you choose? The roundness of Lily, or the character of Magnolia?
Lily is available in 17 cl, 48 cl and 85 cl.
Magnolia is available in 6 cl, 33 cl, 85 cl and 140 cl.
These cans are stackable, practical and trendy! Snacking d'Or by France Snacking 2021.
Valorisation
&nbsp: Recyclable
Material: Cardboard/BOPP
Size: ∅90 h50 mm
Max. footprint Ø120 h55 mm
Flat: max. Ø295 mm
Unit weight : 14.1g
Colour : Kraft
Capacity : 33 cl
Net weight : 1.43 Kg
Min. temperature : 5°C
Max temperature: 100°C
Pasteurization (70 to 85°C) : No
Micro-waves : Yes
Oven (220°C) : No
Freezing (-18°C) : No
Freezing (-35°C) : No
Recyclable : Yes
Data sheet
PlanetScore ©

B

Packing

100

Material

Carton / Papier

Valorisation

Recyclable
You might
also like
Price

€29.00

Regular price

€45.90